Motorsport identities farewell Jim Morton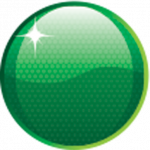 Some of Australia's leading motorsport identities travelled to the Sunshine Coast today to farewell legendary mentor Jim Morton, who lost his battle with cancer last week.
The funeral was attended by V8 Supercar drivers James Courtney, Michael Caruso and Jason Bright, General Manager Motorsport Damien White, Ford Performance Racing's Tim Edwards and Chaplain Garry Coleman.
The karting world was also well represented by Australian identities John Pizarro, Jon Targett, Adam Graham, Ralph van Doorn and Karting Australia's Lee Hanatschek.
Others to attend included racing great Kevin Bartlett, motorsport media identity Brett "Crusher" Murray and many of the crew members from Morton's Speed FX Racing and Decina Racing teams, many of whom wore their team shirts as a mark of respect.
The service was led by brave accounts from Morton's daughters Nadine and Jessica, who also read a tribute from their mother Janelle.
F
ormer long-time workmates David Walkerden and Graham Taylor-Brown provided a terrific insight into Morton's inspirational leadership in the work place.
Walkerden talked about how Morton had revolutionised the Australian spa bath industry with his ideas and designs through his Decina business.
Taylor-Brown said that Morton was always encouraging his staff to "have a go" and continually inspired them to "better themselves."
It was those key messages which came out late last week when many of the Australian drivers he had encouraged from an early age spoke of their relationship with Morton.
Courtney, who flew in from NSW with his wife Carys and father and mother, Jim and Deanna, was one of the pallbearers along with Caruso, White, Bright, Speedway's Adam Clarke and family friend Hugh Prescott.
"It was a nice service for a great bloke," said Courtney, who won world junior and senior karting titles under Morton's mentorship.
Kim White, father of Damien and long-time karting friend, provided an insight into Morton's racing life and told some humorous stories, particularly about their international travel together.
"I remember we were at the world championships in Italy 1992 and Jim had taken Derek Auty from Australia," recalled Kim.
"Jim advised me that we should check out the night before because 'it would be too busy in the morning'.
"He settled with the lira at 650 to the Australian dollar and I decided I would just wait for the morning.
"You can imagine the horror on Jim's face when he realised that the lira had crashed overnight and that I had settled at 1100 lira to the dollar – I never let him forget it."
Coleman spoke on behalf of V8 Supercars and the entire motorsport community.
"The chequered flag fell way too early for Jim," said Coleman.
"He should have been on the back straight, not at the finish line.
"There is not a pit lane in any category that Jim was involved with that has not felt his loss."
It was fitting that Morton was taken the Cooroy Cemetery in the back of a Ford Fairlane hearse.
Leading a precession of cars, which included a 1935 Ford hot rod and an XA Falcon 351 GT Coupe, similar to the one which Glenn Seton raced for Morton in the Touring Car Masters.
Bright shared a light-hearted moment at the graveside.
"I think Jim (Morton) got sick around the time that myself and James (Courtney) ended up in Holdens and Michael (Caruso) in a Nissan," he joked.
"He loved his Fords and it is fitting he went out in one today."
The congregation gathered after the burial to share a "Corona or two".
Friends and family have been asked to have a Corona wherever they are in the world and post it on social media with the hashtag #coronaforjim to celebrate his life.