Jayco signs multi-year CAMS F4 sponsor deal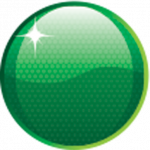 The Confederation of Australian Motor Sport has secured a title sponsor for its new Formula 4 championship next season.
Caravan and recreational vehicle specialist Jayco has signed a three-year deal with CAMS which will see the all new junior single seater category named the CAMS Jayco Australian Formula 4 Championship.
"I am very proud to see that one of the most recognisable brands in Australia, Jayco, has seen fit to be a part of Australian motor sport history by supporting the CAMS Jayco Australian Formula 4 Championship for at least the next three years," said CAMS CEO Eugene Arocca.
"We are particularly pleased that Jayco, with such a long history of supporting Australian sport, has chosen to back CAMS, Australian motor sport and the new open wheel development pathway of the future."
The announcement comes just a day after the championship confirmed that Ford will supply 1.6 litre EcoBoost engines to the 20 French built Mygale F4 single seaters.
The seven round CAMS Jayco Australian Formula 4 Championship is due to begin at Townsville on July 10-12.