Grove Racing signs Barker and Youlden for B12H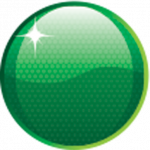 Porsche Supercup ace Ben Barker and experienced Australian Luke Youlden will join Stephen Grove at Grove Racing for February's Liqui Moly Bathurst 12 Hour.
The pair will jump behind the wheel of Grove Racing's Class B Porsche 997 GT3 Cup car for the endurance classic at Mount Panorama on February 7-8.
Barker is no stranger to the team having helped Grove Racing to victory in Class B at the event last year.
The 23-year-old Englishman's Porsche experience will be valuable having finished every race of this season's fiercely competitive Porsche Supercup inside the the top 10.
The Brit also won the Carrera Cup curtain raiser to the prestigious Le Mans 24 Hours classic in June.
"I love this place [Bathurst] as most do. It can bite, but having had a fair few laps over the hill and turning some solid podium finishes in the past, I go with a good track record that I intend on keeping," said Barker.
"The Bathurst 12 Hour has been the talk of the paddock in all three series that I have raced in this year.
"Part of what makes it very special is the fact that Europeans have to travel 24 hours to get there, making it a truly unique and worthwhile event."
With 15 Bathurst 1000 starts to his name, Youlden will bring a wealth of a circuit knowledge to the squad.
The 36-year-old has been regular V8 Supercar co-driver at Brad Jones Racing and has also demonstrated his skills in the Porsche Carrera Cup.
Youlden drove for the factory Abarth effort at this year's Bathurst 12 Hour.
"I had my first race at Bathurst in 1996, so I've done the odd mile or two around the place," said Youlden.
"Being quick around Bathurst is about commitment across the top of the mountain and trying not to wash off too much speed on the way down.
"I think that the race will be about avoiding other people's accidents and making good calls around pit stop times because with our car and driver line-up, I think we'll definitely have good speed."
Team boss Grove is confident his drivers have all the necessary skills required to defend the team's Bathurst 12 Hour Class B title.
"It'll be great to have him back," said Grove of Ben Barker.
"He has managed some fantastic results in 2014, particularly in the Porsche Supercup where he has been very impressive considering the quality of the drivers in the category."
"I was really keen to get Luke on board because of his invaluable experience in endurance racing.
"He can provide some help for Ben and myself in regards to setting the car up for Bathurst and executing driver changes efficiently where a lot of time can be made up and lost."
Elsewhere, former A1GP driver Matt Halliday will join Michael Almond and Peter Fitzgerald's in the latter's Class A Audi R8 LMS GT3 entry.
New Zealand squad GT3 Endurance has also confirmed its driver line up for their two Class B Porsche 997 Cup cars.
The team's #66 entry will be driven by Kiwis Scott O'Donnell and Hayden Knighton with the pairing completed by England's Michael Lyons.
The sister #69 car will feature Christchurch drivers Lindsay O'Donnell and Phil Mauger alongside Michael Lyons' father Frank.