Speedcafe.com launches new daily feature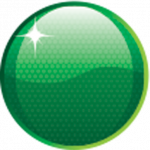 Speedcafe.com is today launching a regular feature looking back on significant stories from the past.
From a rich pool of content build up after being established five years ago, Speedcafe will post a daily splash called On This Day.
The feature casts a look back on the topical story of the corresponding day from the last half decade.
Since the button was pushed on the site which went live on October 2009, Speedcafe.com has grown to become one of the most respected motorsport dedicated websites in the world.
During the first five years there has been over 15,660 stories and videos published on the website made famous by the green dot symbol.
The On This Day feature will run as a daily post from today.