Vale Jim Morton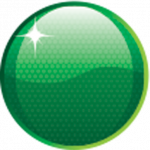 One of Australia's leading motorsport mentors, Jim Morton has died after a battle with the aggressive cancer, Mesothelioma, on the Sunshine Coast.
Morton was responsible for providing a start to some of this country's biggest names through his karting and V8 Supercar development teams including James Courtney, Ryan Briscoe, Mark Winterbottom, Jason Bright, Michael Caruso, Warren Luff, Alan Gurr, James Gurr, Adam Clarke and Adam Graham.
Morton was the original DAP kart importer in the 1980s with drivers Tim Pauling and Ben Horstmann.
He then set up the successful Castrol-backed Tony Kart operation which set a new benchmark in Australian karting and which was the breeding ground for some of this country's greats.
The tributes have flooded in for the highly respected Morton, one of the real unsung heroes of Australian motorsport for the past 30-odd years.
The 2010 V8 Supercar champion, ex-F1 test driver and current Holden Racing Team star, Courtney won his junior karting world championship in 1995 under Morton's watch before winning his world senior title in 1997, setting him up to chase his F1 dream.
"Jim played a massive role in my career, especially in the early stages," Courtney told Speedcafe.com.
"More than that he remained a terrific mate through my entire career.
"It was only a week ago that I was talking to him and he was giving me some business advice.
"I was massively close to "Morto". He was really one of the unsung heroes of Australian motorsport in the role he played helping so many young kids.
"He was genuinely one of the world's best guys – a really good man and you can't ask for more than that."
Ryan Briscoe was a part of Morton's Tony Kart team and went on to win the Australian, North American and Italian karting championships between 1994 and 1999 before heading to Europe.
Briscoe also went on to become an F1 test driver for Toyota before forging a successful sports car and IndyCar career in the US.
Briscoe only arrived back into Australia overnight from the US for Christmas with his family.
"I knew Jim had a battle on his hands, but it is terrible to hear that news," said Briscoe, when contacted by Speecafe.com this morning.
"Jim was a such a great guy and when he got me over to drive at Tony Kart it was one of the proudest moments of my early career.
"I had such a ton of respect for the guy and how he went about his business. He was the absolute professional."
Morton's SpeedFX team campaigned a Falcon in the 2004 V8 Development Series for Greg Ritter and at the end of that season joined forces with Paul Cruickshank to form a two-car Decina Racing operation with Luff and Marcus Zukanovic as the drivers.
Another who had one of the closest relationships with Morton is current V8 Nissan driver Michael Caruso.
Caruso started his karting career with Morton and maintained a place under his wing before a couple of seasons in his Decina V8 Development Series team in 2006 (4th) and 2007 (2nd).
Ironically, Jim's wife Janelle taught Caruso hospitality at high school.
"Jim basically gave me my start, not only in karts, but particularly V8 Supercars with the Development Series ride for a couple of seasons," said Caruso.
"He mentored me in so many areas and really just wanted me to live my dream.
"Jim and my father (Mick) were good mates and that really formed a great relationship between the two families.
"I cannot tell you how grateful I am for everything he did for me."
Bright drove from Morton in his last year of karting in the DAP team before heading off to win the Australian Formula Ford Championship and eventually Bathurst in 1998.
"Jim was so supportive of so many karting guys over the years," said Bright.
"He set the benchmark when it came to running a professional team.
"He showed me how things should be done and hopefully I have managed to carry that through my career.
"We always stayed in touch and he will be missed."
Morton also provided a great opportunity for one of Australia's most success female racers in Leanne Tander (nee Ferrier).
"Jim invited me to be a part of the Tony Kart team and that was when I really considered that I could do more with my racing than just having some fun," said Tander.
 "It was so exciting because I had only been racing a couple of years at that stage.
"He was so supportive in so many areas. I remember one day we had a very ordinary weekend at a meeting at Albury-Wodonga. He knew how down I was and wrote me an amazing letter which included a poem about winners and attitude. It is still something I have to this day.
"He treated me no differently to the boys and that was exactly what I wanted.
"Jim did so much for so many behind the scenes and gave me so much."
While he enjoyed running successful racing operations and creating opportunities for young drivers, away from the track Morton was an extremely savvy business operator.
Morton built Decina Bathroomware into the largest specialist bath, shower and spa bath manufacturer in Australia.
He sold the business a couple of years ago and moved to the Sunshine Coast.
Speedcafe.com offers its condolences to Jim's wife Janelle and daughters Jessica and Nadine and their families and friends.
Speedcafe.com will provide funeral details when they are available.