Supercross champs confirmed for Bayliss Classic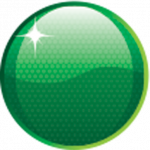 Supercross stars Jay Marmont and Dan Reardon will be among almost 40 riders confirmed for the Motul Pirelli Troy Bayliss Classic presented by InsureMyRide and Garden Master at Taree on January 17.
Marmont, who retired from full-time racing at the end of the 2014 Australian Supercross Championship, has won numerous Australian flat-track titles as a junior.
"I pretty much started out riding flat-track and won a heap of Australian titles between the age of 7 and 12," Marmont said.
"I have a new 2015 Penrite Oil Honda CRF450 which I have started preparing specially for this event and hopefully, I will be able to get a bit of practice in before the event.
"I have been watching the MotoGP boys on TV the past few weeks and was down in Melbourne for the expo watching Troy and Jason (Crump) in action.
Reardon, who retired from racing two years ago, competed in the North Brisbane Cup recently.
"I am really looking forward to the Troy Bayliss Classic," Reardon said.
"I raced the North Brisbane Cup last weekend which was great preparation as I have really only done about five flat-track events.
"I hadn't been behind a gate since August 2012 so I was really happy to come away with second overall and a race win last weekend.
"I was a little unsure at first, but putting my gear on and sitting on the bike brought back so many feelings and memories. It felt too comfortable so I can't wait to get out there at the classic," he added.
Two-time AMA Pro Grand National Singles champion Henry Wiles is also confirmed to return to contest the 2015 event.
Wiles, who is hoping for a better result in 2015, said he is looking forward to returning to Australia.
"I am very excited to be coming back to contest the Troy Bayliss Classic," Wiles said "I enjoyed Australia very much last year.
"The people were great and the competition was tough. After racing last years' event I hope to battle at the front this year.
Event Organiser Troy Bayliss said the 2015 rider line-up showcased a diverse mix of disciplines.
"Our rider line-up for 2015 is incredible," Bayliss said.
"It is fantastic to be able to announce two new riders in Jay Marmont and Dan Reardon.
"Dan did really well in the North Brisbane Cup last weekend and Jay is one of Australia's most successful motocross racers so I honestly think they could make the final.
"It is also a real credit to the event to be able to confirm that two-time AMA Pro Grand National Singles champion Henry Wiles is returning in 2015."