New Falcon V8 Supercar undergoes maiden hit-out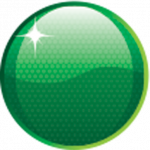 The final Falcon racer, the FG X, has been put through initial aerodynamic test runs at Ford's You Yangs proving ground near Geelong.
Sporting the new bodywork, the FG X V8 Supercar was piloted by Ford Performance Racing's Cameron Waters for runs on Wednesday and Thursday.
The FG X aero package, which has been developed jointly by FPR and Ford, is yet to break cover in public but is expected to be unveiled by the team in the coming days.
The running served as an initial evaluation ahead of January's V8 Supercars homologation testing, where the FG X will be matched against the baseline Falcon FG and the upgraded Nissan Altima L33 and Holden Commodore VF.
"With the results we have a got and the understanding of the car we are pleased," FPR team principal Tim Edwards told Speedcafe.com.
"We've gathered all the data we need and now we will present the car for the week long homologation testing in January.
"What we've done with the aero test is our own test and we have tried various different options and we know what they will do.
"When we do the V8 Supercar homologation test if it's got too little or too much drag or whatever it is, we now have an understanding of all the changes we can make to the car to meet the V8 Supercar numbers on the day."
The effort to homologate an FG X has continued despite Ford confirming earlier this month that it would withdraw all of its financial investment in the sport at the end of next year.
It is expected that FPR will start the season with two FG X and two FG-spec Falcons due to the tight manufacturing deadlines following the homologation test.
DJR Team Penske is also pushing to have its FG X bodywork ready for Sydney Motorsport Park's pre-season test, which will take place on February 7-8.