Jamey Blaikie's funeral to be held at Lismore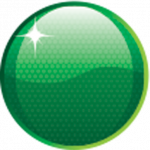 The funeral details for top motorsport administrator Jamey Blaikie have been finalised following his sudden death in Fiji.
A service for Blaikie will be held at St Carthage's Cathedral in Lismore at 10.30am on January 9.
Blaikie's life was tragically cut short when the car in which he was driving and a truck collided earlier this month.
The 52-year-old was spending time in Fiji where he was highly regarded for his tireless and valuable charity work.
St Carthage's Catheral  is located at 6 Leycester Street in Lismore.
Lismore is just over 100km from Gold Coast airport.