Ford eyeing 2016 Le Mans entry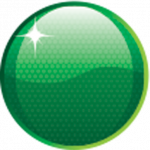 Ford is eyeing a factory backed GT entry for the 2016 Le Mans 24 Hours and United Sportscar Championship, according to reports in America.
Motoring website Autoweek.com claims the manufacturer has joined forces with powerhouse outfit Chip Ganassi Racing for the project with a brand new performance car set to be launched at the Detroit Motor Show next year.
The news comes just weeks after the manufacturer announced its withdrawal of factory backing from V8 Supercars at the end of the 2015 season.
The report claims Chip Ganassi Racing will run a two car campaign in the United Sportcar Series led by the experienced Scott Pruett and the team's new signing Joey Hand, who has recently completed a stint with BMW in DTM.
While the name of the new car remains unknown at this stage, it is likely to be built and developed by Canadian company Multimatic and will feature a Ford V6 Ecoboost unit.
A return to Le Mans 24 Hours in 2016 would come exactly 50 years since the marque's first victory at the French endurance classic, when the Ford GT40 of Chris Amon and Bruce McLaren triumphed.
The win ended a period of Ferrari domination at the event.
Ford will be represented by a solo Ford powered Chip Ganassi Daytona prototype entry in the United Sportscar Championship next season.