Courtney recalls fond memories of mentor Morton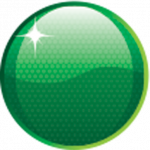 Australia's most successful international karter James Courtney has recounted the tremendous influence his early mentor Jim Morton had on his career.
Morton, who nurtured and provided opportunities for some of Australia's best young talent, died after a battle with Mesothelioma, on the Sunshine Coast.
Morton played a huge part in the early career of Courtney.
Courtney started his motor racing journey with Morton's DAP team and despite having inferior equipment, the team held their own on tracks around the country.
A move to Tony Kart and decent corporate support from Castrol helped Morton set a whole new benchmark for karting in Australia.
Courtney's dad, Jim Courtney, was his mechanic at the majority of his races however he missed the NSW State titles at Tamworth in 1994 which was to prompt one of his fondest memories of Morton.
"Jim (Morton) ran the show and it was unusual for him to be anywhere near the spanners," said Courtney.
"Jim and I worked on the kart that weekend and it was an interesting dynamic. A bit of an eye-opener for both of us.
"We had the big strategy talk before the race and I wasn't allowed to "go" until 'Morto' gave me the signal.
"With about four laps to go Jim gave me the nod and I started picking them off one by one because I had the tyres left.
"I think there was (Mark) Winterbottom, (Ryan), Briscoe, Troy Hunt and Steve Rapmund (ahead of me).
"I took the lead on the last corner of the last lap to win the NSW title and we got the cash without dad being there.
"That was a pretty cool moment to share with Jim (Morton) and one of many I will never forget."
The same year Courtney finished second in the Australian championship before winning the world junior karting title the following year.
Two years later he clinched the senior World Title.
He remains the only Australian to have won a world karting title and credits Jim Morton for a lot of his success.