Bernie Ecclestone lives to fight another day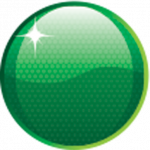 Enduring Formula 1 ruler Bernie Ecclestone has regained a position of power by being re-appointed on the board that runs the commercial business of grand prix racing.
Ecclestone withstood his greatest challenge when he beat bribery charges by paying $100 million to a Munich court to end his corruption trial in August.
The 84-year-old stepped down from the board amid the court case over the charges where he was accused of paying off German banker Gerhard Gribkowsky almost $50m.
Ecclestone is now set to resume his position as the boss of the F1 Group.
Together with Ecclestone's reappointment, the F1 Group also saw deposed Ferrari boss Luca Di Montezemolo and businessman Paul Walsh voted onto the board.
Walsh was being seen as the Group's new chairman however he withdrew his bid earlier this week.
Incumbent Peter Brabeck Letmathe will see out another term as the F1 Group chairman.
It has been a year of tumultuous events for Ecclestone who not only avoided jail over the bribery case but saw F1 immersed in a crisis at the beginning of the season over the quieter hybrid V6 engines.
F1 has also seen the collapse of two teams from the grid before the end of the 2014 season with Caterham and Marussia closing their doors.
There was also a threat of a boycott at the US Grand Prix in November when Force India, Sauber and Lotus contemplated a protest over the revenue distribution in F1.