Sprint to split from NASCAR in 2016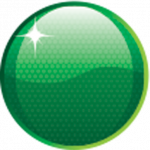 Sprint will end its naming rights sponsorship with the top NASCAR class when the current contract expires at the end of 2016.
A change in company direction and the highly competitive business environment has led to the split.
"We are proud of our association with NASCAR's top series but have made the decision not to extend our sponsorship beyond the next two years," Sprint's vice president-Marketing Steve Gaffney said.
"As we look to the future, Sprint is focused on investing in maintaining a competitive edge and providing consumers with the best value in wireless."
NASCAR chief operating officer Brent Dewar acknowledged Sprint as being a great partner.
"They've done a lot to help us grow the sport together at a very important time in our history.
"They made it very clear to us that they're proud to have been a partner with NASCAR, have seen great value in their investment and are very happy to share that with any brand that comes in to replace them."
NASCAR senior vice president and chief communications officer Brett Jewkes said it is confident of securing a strong replacement from 2017.
"The NASCAR Sprint Cup Series is a very unique, premium sports marketing platform with strong momentum, so we are very confident of moving forward in 2017 with an outstanding new partner," Jewkes said.
"In the meantime, we look forward to Sprint's partnership on the best racing series in the world for the next two seasons."