Fry leaves Ferrari in staff reshuffle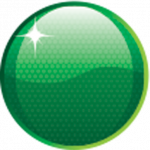 Experienced Formula 1 engineer Pat Fry will leave his engineering director position at Ferrari following a staff reshuffle at the Maranello team.
The Italian team confirmed his departure along with a number of staffing changes ahead of the new season with the shake-up coming just weeks after Maurizio Arrivabene assumed the managing director role at Ferrari.
Fry is the most high profile of the changes along with the departure of chief designer Nikolas Tombazis.
The former took up the assistant technical director role at Ferrari in 2010 after a successful 18 year spell with arch rivals McLaren.
Tombazis enjoyed two spells at Ferrari with the first beginning in 1994 before rejoining the team after two years at McLaren.
Meanwhile, James Allison will remain as the team's technical director following his decision to leave Lotus for Ferrari last year.