Bathurst 12 Hour winners unveil driver line up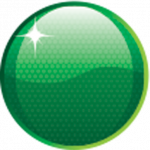 Reigning Bathurst 12 Hour winners Maranello Motorsport have confirmed Mika Salo, Tony D'Alberto and Top Gear television star Ben Collins for its Mount Panorama title defence.
Former Formula 1 star Salo is the only driver to remain from this year's Bathurst 12 Hour triumph with John Bowe and Peter Edwards defecting to the team's sister Flying V Bentley operation, while Craig Lowndes is taking part in the V8 SuperTest.
The Maranello Ferrari 458 trio will be considered among the favourites to star at the sharp end with D'Alberto bringing a wealth of experience at the mountain track.
New recruit Collins, who is best known for his former role as "The Stig" in the hit British television show Top Gear, is also no stranger to Mount Panorama after competing in the Bathurst 1000 with Kelly Racing in 2009.
While this will be the British GT specialist's first Bathurst 12 Hour, he has raced at the prestigious Le Mans 24 Hour.
"The Le Mans 24 and Macau Guia Circuits are the most challenging and enjoyable tracks I've raced on, but Bathurst takes it to another level," said Collins.
"To be racing in the Liqui-Moly Bathurst 12 Hour with reigning champions Maranello Motorsport is a fantastic opportunity for me.
"Bathurst is intense because, like Macau, it punishes the slightest transgression, and like Le Mans your focus has to be impregnable for a lot of laps.
"I've loved racing the Ferrari 458 GT in the World Endurance Championship this year and I cannot wait to ride one over the mountain."
Maranello Motorsport boss Mark Coffey is confident he has chosen wisely with his driver combination ahead of their title defence.
"With John Bowe and Peter Edwards moving over to the Flying B Racing Bentley program, we needed to make sure we could build a team that could ensure the Ferrari remained an outright contender in 2015," he explained.
"It is very difficult to find drivers with both experience in Ferraris and at Mount Panorama and Ben ticks both boxes.
"He's proven to be highly capable and has a lot of experience and we're certain he's the right guy to help take us back to the top of the podium.
"We're very confident that we have secured the three best possible drivers under the regulations that will help us return to the top of the podium. We want to win it more this year than we did coming into this year's race."