Volvo marketing boss denounces motorsport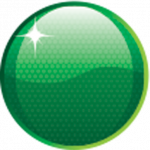 Volvo's global marketing boss has declared that 'motorsport does not conform with our brand' amid a public roll-out of the company's future marketing activities.
Volvo has announced a new global marketing strategy that will see a dramatic reshaping of its current promotional structure.
The company is set to cut back its spend on advertising, sponsorships and motorshows in favour of a digital sales push that it says fits with the trend for consumers to buy products online.
Vice-president of global marketing, Alain Visser has told Swedish media that the company's racing programs are on the chopping block as part of the change, starting with its long-running Scandinavian Touring Car Championship efforts.
"Motorsport does not conform with our brand, where we stand for smaller engines and safety," Visser said, according to website Touring Car Times.
"We are therefore pulling out of STCC for example as soon as the contracts permits."
While Volvo's STCC contract has only 12 months remaining, Volvo Car Australia's current deal with Garry Rogers Motorsport continues through to the end of 2016.
Volvo's performance partner Polestar has confirmed that it is yet to evaluate its position beyond 2016, which coincides with V8 Supercars' Gen2 rule package, which would allow a move to smaller, more fuel efficient engines.
Volvo's V8 Supercars program's architect, Matt Braid, departed his position as VCA MD suddenly in October, ending hopes that the company's racing effort would be expanded.
Although the outlay on V8 Supercars has appeared high considering Volvo's small foothold in the Australian market, Braid's replacement Kevin McCann was quick to publicly back the program upon taking the role.
"I have inherited it and it is a package that is already existing and working and the feedback that I am getting is it is working very well," he told the V8 Supercars website.
"I think we will continue to look for more and better leverage points to make sure of it.
"I think it is a great way to showcase our product and technology, it is a really wonderful rallying point for our staff and our dealer network, who need the motivation and enthusiasm to continue to work the market."