Heart scare delays Vickers' 2015 NASCAR start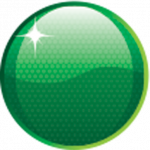 Michael Waltrip Racing driver Brian Vickers will be sidelined for the start of the 2015 NASCAR season after undergoing heart surgery.
It is the second time Vickers has been forced to undergo an operation to repair a hole in his heart.
The recent procedure was triggered after his body began to reject an artificial patch he received during his first operation four years ago.
It is not known the specific date which Vickers will return to the cockpit.
MWR is yet to announce a replacement for Vickers in the #55 Toyota Camry.
In a prepared statement Vickers said: "First, I want to thank everyone for their sincere support.
"I have faced obstacles before and it has made victory that much sweeter and I know that will be the case again.
"My previous experiences have given me a very keen understanding of my body.
"Late last week, I knew something wasn't right, so I went to the hospital to be checked out."
"I will need plenty of time, rest and rehab but this temporary setback will not stop me from pursuing my dream of becoming a NASCAR Sprint Cup champion."
Team co-owner Rob Kauffman said it would need to consult its partners before making a decision on a replacement.
"Brian has been a part of the MWR family since 2012 and our thoughts today are with Brian, his wife Sarah and the Vickers family," Kauffman said.
"As a race team, MWR has plenty to consider and we will confer with our partners, including Aaron's and Toyota. As this is fresh news, we will adjust our future plans as more information becomes available."
Vickers finished 22nd in the Sprint Cup in 2014, one place higher than Marcos Ambrose, who completed his final season for Richard Petty Racing.