Esteban Gutierrez joins Ferrari as test driver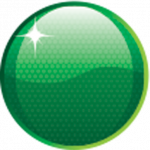 Esteban Gutierrez has secured a test and reserve driver role at Ferrari next season.
The Mexican driver was dropped by Sauber at the end of the year after two seasons in a race seat at the Swiss outfit.
Having raced Ferrari powered cars at Sauber for the entirety of his F1 career, the Maranello team has moved quickly to secure Gutierrez as a reserve driver.
In his new role the 23-year-old will aid the development of Ferrari's F1 cars for new signing Sebastian Vettel and Kimi Raikkonen.
"It is an honour to become part of the Scuderia Ferrari family, a team with such an exceptional history," Gutierrez said.
"It is for me the beginning of a new path for my future and I'm going to do my utmost to contribute to the achievement of the targets set by the Scuderia.
"I want to thank everybody for their belief in my potential; this will bring a great opportunity for me to develop further and get to the top in the near future.
"With all my passion and dedication, I'm now looking forward to the start of this new venture."
New Ferrari boss Maurizio Arrivabene believes Gutierrez could become a key part of team as they look to close the gap to Mercedes in the development race.
"We are pleased to be able to offer this opportunity to Esteban who, although young, has plenty of experience relating to the new generation of Formula 1 cars," said Arrivabene.
"I am sure that, with his experience, he will make an important contribution to the development work of the team in the simulator.