POLL: Which marque do you want to see in V8s?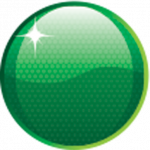 V8 Supercars is trying harder than ever to attract manufacturers with its recently announced Gen2 rules for 2017.
While Nissan, Volvo and the customer Mercedes-AMG effort have joined Ford and Holden on the grid under the Car of the Future, the new regulations promise to bring in more new players.
Instead of requiring a four-door body and 5.0 litre V8 engine for racing, manufacturers will be able to drop any four-seat body onto the existing control chassis from 2017, in addition to running their choice of engine.
Lexus has already signalled its interest in the category's new age, floating the possibility of its RC F coupe entering the class.
While others have publicly been more circumspect, V8 Supercars has met with a host of non-competing brands during its plotting of the new format and is bullish on the prospect of welcoming new players in two years time.
This week Pirtek Poll asks: Which marque currently absent from the grid would you most like to see join the V8 Supercars Championship?