Paddon secures nine-round WRC deal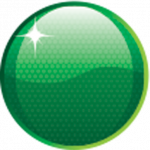 New Zealand's star rally driver Hayden Paddon will compete in nine of the 13 events of the 2015 World Rally Championship season with Hyundai.
Paddon will miss the opening round of the WRC at the time-honoured Monte Carlo rally where the Hyundai Shell World Rally team will campaign its two main i20s.
However he will gather more experience by doing the pre-Monte Carlo reconnaissance on the notoriously tricky icy mountain roads near Gap and Sisteron and the famed run through Col Du Turini.
Paddon scored a maiden special stage victory in the WRC when he covered the 26.59km Pesells stage in Spain quicker than VW star Sebastien Ogier and Hyundai lead driver Thierry Neuville in October.
The 27-year-old said: "I learnt a lot and built some really good partnerships within the team this year and it was an obvious choice for us to develop more and chase better results in 2015.
"Also, the confirmation of us doing more events will be crucial for me to develop as a driver and to work closer with the team.
"The first part of 2015 will remain a learning curve as we will be competing on events in which we have little or no experience."
Paddon said his ultimate goal in 2015 will be to push for a podium a place towards the end championship.
Michel Nandan, team principal for the German-based Hyundai outfit, said Paddon had put in some strong performances this season.
"I am pleased that Hayden will continue to be part of the Hyundai Motorsport team in 2015 and taking part in a greater number of events with us," Nandan said.
"He had a great first WRC season with us, putting in some eye-catching performances and helping us a lot in the development of our team and car."
The opening round of the WRC starts with the Monte Carlo event from January 22-25 with Paddon easing into his biggest WRC campaign at Sweden from February 12-15.