Jamie Whincup stars in Race of Champions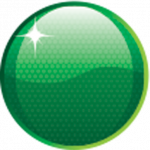 A much improved Jamie Whincup made the semi-finals at the Race of Champions in Barbados, where David Coulthard eventually prevailed.
The six-time V8 Supercars champion provided the shock of the competition by knocking out reigning winner Romain Grosjean in the group stage.
Excelling in the new-for-2014 Stadium Super Trucks against the Frenchman, Whincup then took to the Audi R8s to defeat NASCAR star Kurt Busch in the quarter-finals.
Coulthard however ended Whincup's charge in the semis, defeating the Australian by under 0.2s, again aboard the Audi R8s.
"He was too good and knocked me out in the semi-final by 17 hundredths of a second," said Whincup of Coulthard post-event.
"Not only was he the last to leave the bar each night, but he's one of the funniest bastards I have ever met and drove out of his skin all weekend.
"Overall I had a fantastic experience representing Australian motorsport."
The performance was a strong improvement for Whincup over his previous ROC appearance in 2012, where he struggled to come to grips with the left-hand drive machinery.
The second Australian, motorcycle great Mick Doohan, was eliminated in the competitive Group A that saw Coulthard and Whincup progress.
After downing Whincup, Coulthard went on to beat Mercedes F1 reserve driver Pascal Wehrlein in the final to secure his first ROC crown.
"I'm pleasantly very surprised and I'm slightly embarrassed because there's such great talent out there," said the retired ex-F1 and DTM driver.
"Maybe not racing for two years is the secret. Of course I don't race any more, but at this event I had the advantage because being 23 years older than Pascal I'm used to changing gear whereas he was looking for the semi-automatic shift!"
Wehrlein's road to the final had seen him out-gun Robby Gordon in the quarters and 2014 European F3 champion Esteban Ocon in the semis.
"It was so much fun, but in the end David did really well," said the 20-year-old German.
"I couldn't beat him, maybe because for me it's a bit tough to drive a manual shift car with a clutch and everything.
"I'm used to driving with shift pedals and braking with my left foot so I was struggling a bit with that. But today David was unbeatable so congratulations to him."
VIDEO: Highlights from the Race of Champions