Bathurst 12H grid locked in after entry deadline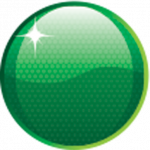 A 55 car field has been locked in for February's Bathurst 12 Hour following the passing of the race's entry deadline.
With no late surprises before the December 11 cut-off, the grid will boast 30 outright GT3 contenders spanning nine marques.
Ferrari enjoys the most outright representation with seven cars followed by Audi (six), Mercedes-Benz (five), Bentley (three), Aston Martin (three), Lamborghini (two), Porsche (two), Nissan (one) and McLaren (one).
A further 10 GT3 Cup Porsches will compete in Class B, with three GT4 cars in Class C completing the GT component of the event.
Twelve Invitational entries make up the remainder of the field, including Ryan McLeod's trio of MARC V8s and Bruce Henley's pair of ex-Grand-Am RX-8s.
Plans for Radical Australia to enter two RXCs have meanwhile failed to materialise, while the recent withdrawal of the United Autosports Audi R8 and Adam Wallis Porsche leaves the grid at 55.
Cars will be fielded from 10 different countries, with local entries joined by those from New Zealand (five), Germany (three), the United Kingdom (three) and the United States (two).
The international flavour of the entry has been hailed by NSW Deputy Premier and Minister for Tourism and Major Events, Troy Grant, who says the event is a key asset for the state.
"I am delighted by the field announced for next year's Bathurst 12 Hour, which confirms the international appeal and prestige of Australia's longest endurance motor race and the iconic Mount Panorama circuit on which it is held."
"The NSW Government is proud to support the Bathurst 12 Hour through our tourism and major events agency Destination NSW, as part of an outstanding calendar of motorsport events for the State in 2015, and a key event for Regional NSW."
While many teams are yet to announce their driver line-ups, a selection of the world's best GT drivers have already been confirmed for the event.
Those include Patrick Long (Competition Porsche), Mika Salo (Maranello Ferrari) and Phoenix Audi drivers Markus Winkelhock, Laurens Vanthoor and Rene Rast.
Although the V8 Supercars stars have been prevented from competing due to the clashing pre-season test, high-profile Australians with deals locked in are led by former Le Mans winner David Brabham and reigning race winner John Bowe, who will both drive the Flying B Bentley.
The entire February 8 race will enjoy live, free-to-air television coverage for the first time, broadcast by the Seven Network.
Entry list: 2015 Liqui-Moly Bathurst 12 Hour
| | | | |
| --- | --- | --- | --- |
| CLASS | ENTRANT | NATIONALITY | AUTOMOBILE |
| A | Maranello Motorsport | Australia | Ferrari F458 Italia GT3 2013 |
| A | Erebus Motorsport | Australia | Mercedes SLS AMG GT3 2013 |
| A | Erebus Motorsport | Australia | Mercedes SLS AMG GT3 2013 |
| A | HTP Motorsport | Germany | Mercedes SLS AMG GT3 2013 |
| A | AF Corse | Italy | Ferrari F458 Italia GT3 2013 |
| A | AF Corse | Italy | Ferrari F458 Italia GT3 2013 |
| A | M Motorsport | Australia | Lamborghini Gallardo LP560-4 2012 |
| A | Dean Grant | Australia | Mercedes SLS AMG GT3 2013 |
| A | Marc Cini | Australia | Audi R8-LMS Ultra 2012 |
| A | Andrew Macpherson | Australia | Porsche 911 GT3R 2013 |
| A | NISMO Athlete Global Team | Japan | Nissan GT-R NISMO GT3 2014 |
| A | VIP Holdings | Australia | McLaren MP4-12C 2013 |
| A | Lago Racing | Australia | Lamborghini Gallardo |
| A | Melbourne Performance Centre | Australia | Audi R8-LMS Ultra 2014 |
| A | Steve McLaughlin | Australia | Audi R8-LMS Ultra 2014 |
| A | Trofeo Motorsport | Australia | Ferrari F458 Italia GT3 2012 |
| A | Flying B Racing | Australia | Bentley Continental GT3 2014 |
| A | Vicious Rumour Racing | Australia | Ferrari F458 Italia GT3 2012 |
| A | Clearwater Racing | Malaysia | Ferrari F458 Italia GT3 2013 |
| A | Eva Racing | Australia | Audi R8-LMS Ultra 2012 |
| A | Rotek Racing | USA | Mercedes SLS AMG GT3 2013 |
| A | Trass Family Motorsport | New Zealand | Ferrari F458 Italia GT3 2013 |
| A | Bentley M-Sport | United Kingdom | Bentley Continental GT3 2014 |
| A | Bentley M-Sport | United Kingdom | Bentley Continental GT3 2014 |
| A | Craft Bamboo | Hong Kong | Aston Martin Vantage GT3 2013 |
| A | Craft Bamboo | Hong Kong | Aston Martin Vantage GT3 2013 |
| A | Phoenix Racing | Germany | Audi R8-LMS Ultra 2014 |
| A | Phoenix Racing | Germany | Audi R8-LMS Ultra 2014 |
| A | Motionsport | United Kingdom | Aston Martin Vantage GT3 2013 |
| A | Competition Motorsports | USA | Porsche 911 GT3R 2013 |
| B | Peter Conroy | Australia | Porsche 997 GT3 Cup 2011 |
| B | Grove Motorsport | Australia | Porsche 997 GT3 Cup 2011 |
| B | Richard Gartner | Australia | Porsche 997 GT3 Cup 2007 |
| B | Motorsport Services | New Zealand | Porsche 997 GT3 Cup 2010 |
| B | Motorsport Services | New Zealand | Porsche 997 GT3 Cup 2010 |
| B | GT3 Endurance | New Zealand | Porsche 997 GT3 Cup 2010 |
| B | GT3 Endurance | New Zealand | Porsche 997 GT3 Cup 2008 |
| B | Nick Creswell | Australia | Porsche 997 GT3 Cup 2009 |
| B | James Koundouris | Australia | Porsche 911 GT3 Cup S |
| B | Paul Tresidder | Australia | Porsche 911 GT3 Cup S |
| C | Aston Martin Saint Gallen | Switzerland | Aston Martin Vantage GT4 |
| C | Tony Alford | Australia | Lotus Exige Cup R |
| C | Tony Martin | Australia | Ginetta G50 GT4 2010 |
| D | Anthony Gilbertson | Australia | BMW E46 M3 GTR |
| D | Beric Lynton | Australia | BMW M Coupe (1 Series) |
| D | Kintyre Motorsport | Australia | Audi TTRS 2011 |
| D | Richard Bendell | Australia | Daytona Sportscar |
| D | Sherrin Racing | Australia | BMW 135i |
| D | Peter O'Donnell | Australia | BMW 335i |
| D | Gary Morgan | Australia | Subaru BRZ |
| I | MARC Cars Australia | Australia | MARC Focus V8 |
| I | MARC Cars Australia | Australia | MARC Focus V8 |
| I | MARC Cars Australia | Australia | MARC Focus V8 |
| I | Bruce Henley | Australia | Mazda RX-8 GT |
| I | Bruce Henley | Australia | Mazda RX-8 GT |