Dev Series driver to face Disciplinary Tribunal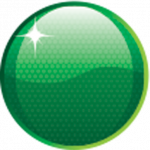 V8 Supercars Development Series driver Brett Stewart will face a CAMS Disciplinary Tribunal following a post-race incident at the Sydney NRMA 500.
A CAMS Stewards investigation has seen Stewart charged with three breaches of the CAMS National Competition Rules over the December 7 clash.
Stewart allegedly engaged in a physical confrontation with two officials after ramming Josh Kean's Holden on the way back to the paddock.
The charges against Stewart include "using or offering violence by any means towards any person".
"The Confederation of Australian Motor Sport (CAMS) has notified Dunlop Series Championship driver Brett Stewart of a request that to appear before a CAMS Disciplinary Tribunal," read a CAMS statement.
"Stewart has been issued with three charges after a CAMS Stewards investigation into an off-track incident following the final round of the Dunlop Series Championship at Sydney Olympic Park held 5-7 December, 2014.
"The charges relate to CAMS National Competition Rules (NCR) 183: (ix) any action which causes or is reasonably likely to cause damage to other persons or property; (x) using or offering violence by any means towards any person; (xii) any act prejudicial to the interests of motor sport generally."
An experienced drag racer, Stewart has competed in the Development Series for four seasons, driving Paul Morris Motorsport prepared Holdens.
Stewart runs the Formula Tech Dyno Centre in his native Perth and is a distributor of Walkinshaw Performance road car products.