Unfinished business drew Alonso to McLaren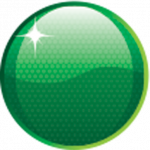 Unfinished business has emerged as a key factor in Fernando Alonso returning to McLaren.
The double world champion was finally confirmed at the Woking based team alongside 2009 world champion Jenson Button at a press conference on Thursday.
The Spaniard's move to McLaren surprised many when first mooted earlier in the year following an acrimonious departure from the team just one year into three-year deal in 2007.
Having missed out on the title by just two points in a fractious year alongside Lewis Hamilton seven years ago, Alonso says the opportunity to make amends for 2007 played a part in the decision to return.
After five unsuccessful years at Ferrari, he believes the partnership between McLaren and the team's new engine supplier Honda represent his best chance at securing a third world title.
"One hundred percent right," said Alonso when asked if he had unfinished business with the team.
"I felt this already when I left. I brought the No.1 cockpit when I joined from Renault in 2007, and now I want to do that again from the inside.
"It is something I want so much. I have achieved some good things in my career, some titles, and even when not winning races some reputation and good respect from everybody.
"But there is still one thing that was not right, the 2007 experience, and now we will do this.
"It was a tough decision for me, leaving Ferrari, which is obviously quite an important step for any driver's career.
"But I joined this project because it is the one I believe can give me the best results and a third world championship."
Meanwhile, details of Alonso's team-mate's new contract have emerged with the Button putting pen to paper on a two-year deal, which is set to keep the 2009 world champion at the squad until the end of 2016.
The Brit had been contemplating a possible retirement if McLaren opted in favour of Kevin Magnussen.
Having earned a new deal at McLaren, which will take him into his 16th F1 season, Button said securing a contract for more than a year was a priority.
"We have both agreed that more than one year is a must," said Button.
"This is a new project and an exciting project. To be part of the legendary partnership between McLaren and Honda is not a one-year thing. I'm looking forward to more than one year.
"We can't really talk about the contract in detail, but it's clear I'm not here to be around for one year.
"I'm here to fight for the World Championship and whether that's in 2015 or not – maybe it won't be, maybe it will be in future years – but I'm hopefully here for the long-term."