Huge collection of F5000s for Hampton Downs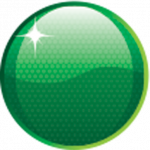 Organisers are confident close to 60 Formula 5000 cars will be lured to the 2015 Gulf Oil Howden Ganley Festival at Hampton Downs.
Held on consecutive weekends next month, the collection will see the full range of machinery that will embrace the entire era of the Formula 5000 class which ran under various iterations in the US, Europe and Australasia from 1968 to 1982.
The Festival from January 16-18 and January 23-25 will celebrate the F5000 and the career of Howden Ganley who raced the machines and made 35 F1 starts for BRM, ISO and March from 1971 to 1974.
At the end of the double weekend of action, the first Formula 5000 World Series champion will be crowned.
Evergreen Auckland legend Ken Smith is one of many drawcards in his Lola T332 which was originally owned by former IndyCar and F1 driver Danny Ongais.
Other Lolas scheduled to race include Russell Greer's ex-Graeme Lawrence T332, Sefton Gibb in the ex-Tuck Thomas T332, current F5000 series champion Andy Higgins in his Lola T400 and Phil Mauger in the ex-Teddy Pilette Team VDS T430.
Pilette, one of the stars of the F5000 era, will be one of the VIP guests at the event.
The early years of Lola will be represented by the fast Alan Dunkley in his T140.
New Zealand-built Begg and McRae chassis also feature strongly, as do McLaren models.
Tony Roberts is set to debut his McLaren M10A, while Frank Karl runs his ex-Alan McKechnie M10B.
Grant Clearwater is down to race the ex-Roy Lane hillclimbing spec M10A/B, Poul Christie is out in his regular ex Gethin M10B.
Danie Jacobs from Hamilton will have his ex Kipp Ackermann M10B on display and expat Kiwi David Mitchell from Saudi Arabia will drive his M01B in demonstration runs.
F5000 regular Tim Rush is set to run the later M22 from 1972.
Festival regular Greg Thornton will be running his iconic ex-Peter Gethin 1974 NZ GP winning Chevron B24.
"There are potentially 65 plus cars, but we have realistic expectations for just over 60, and there is still time for more to commit," explained Festival Chairman Jim Barclay.
"Quite simply, there is nowhere else in the world where you will be able to see such a fine collection of Formula 5000 and F1 cars running and on display."
Added to the F5000 activity there will be up to six F1 cars and an Historic Muscle Car presence with eight cars expected to cross the Tasman from the historic Australian TransAm series.