FPR reveals FG X Falcon sneak peek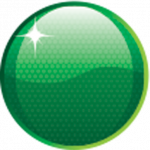 Ford Performance Racing has revealed a sneak peek of its FG X Falcon V8 Supercar bodywork.
The latest iteration Falcon is due to have its first private aerodynamic evaluation test in the coming days.
The first updated car will run a special Ford testing livery, as seen in the background of the published image.
FPR has developed the FG X aero package in collaboration with Ford, which announced earlier this month that it will withdraw all funding from the sport at the end of next season.
As reported earlier this week, FPR expects to have just two FG Xs on track for the start of the season.
CLICK HERE for Speedcafe.com's previous story.