Ed Carpenter confirms Conway IndyCar departure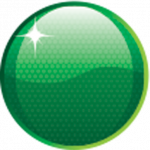 CFH Racing team part owner Ed Carpenter has announced that British racer Mike Conway will not return for a part program in the #20 Fuzzy's machine in the 2015 Verizon IndyCar Series.
Conway had been charged with competing in the road and street course races while Carpenter took the seat for the ovals.
However his commitment to recently crowned manufacturer and drivers' title winning World Endurance Championship marque Toyota has ruled him out of the premier American open wheel series.
"Mike won't be back with us next year as he's under contract with Toyota in the WEC," Carpenter confirmed.
Conway lifted the #20 machine to two wins in the IndyCar Series this season at Long Beach and Toronto.
Toyota has exercised the option it had on the Kent driver which will restrict his availability to compete in other events.
"It's unfortunate, but we thank him for what he did," Carpenter said.
"We'll be going in a different direction and hopefully in the next month we'll be able to make a decision on a driver and make an announcement and have more success."
The Carpenter, Sarah Fisher Hartman Racing alliance will see Josef Newgarden undertake his fourth IndyCar Series season as the squad's other full-time entry.
"I feel like we're an attractive landing spot and now it's just a matter of evaluating our options and making the best decision on who we think will bring the most talent to the team and fit in with the team."
Meanwhile IndyCar has confirmed that Mazda will badge the new Indy Lights engine that will power the debut Dallara IL-15 chassis.
The 2-litre turbocharged engine was developed in conjunction with Advanced Engine Research and was first rolled out by Mazda in the American Le Mans Series.