McLaren Honda unveils 2015 driver line up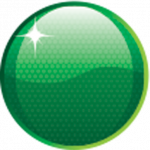 McLaren has officially unveiled Fernando Alonso and Jenson Button as its driver line up for the 2015 Formula 1 season.
The Woking based team finally revealed its plans ending months of speculations as to who would partner Fernando Alonso at the squad next season.
The decision to retain the services of 2009 world champion Button has left his team-mate Kevin Magnussen without a race seat for 2015.
However, McLaren has moved quickly to assign the 22-year-old to a test and reserve driver role for next season.
McLaren boss Ron Dennis said there were several reasons for the delay in announcing its 2015 driver line up but is confident he has the best pairing on the grid.
"For many reasons our negotiations with Jenson took quite a long time, but, now that they have been concluded, we are confident that our collaboration with him will continue to thrive in the future every bit as well as it has in the past," said Dennis.
"Make no mistake about it, Jenson is 100 percent committed to McLaren-Honda, to Formula 1, and to winning.
"Fernando and Jenson have started a combined total of precisely 500 grands prix between them – a mighty aggregate – and have won 47 of them.
"I can safely say, therefore, that we now have by an order of magnitude the best driver line-up of any current Formula 1 team."
After contemplating a possible retirement from the sport, Button will now embark upon his 16th season in F1 and is looking forward to renewing his working relationship with McLaren's new engine supplier Honda.
"Being a part of new-look McLaren-Honda is a wonderful opportunity for all of us, and I am very pleased to have been invited to do my bit. In fact, I am absolutely raring to go," said Button.
"I am also very glad that Kevin will remain part of the team. He is a very quick driver and a really nice guy.
"Looking forward, I know the Honda guys well, having driven Formula 1 cars powered by their engines from 2003 to 2008.
"I have a huge amount of respect and admiration for them, and promise to give 100 percent to make their partnership with McLaren a success.
"Last but far from least, I am very much looking forward to having a driver as fast and as experienced as Fernando as my team-mate. I am sure we will work extremely well together."
Double world champion Alonso admitted he had been first courted by bosses at McLaren more than a year ago.
Although confident the move is the correct step in his career, he is not expecting to achieve results straight away.
"I am joining this project with enormous enthusiasm and determination, knowing that it may require some time to achieve the results we are aiming for, which is no problem for me," said Alonso.
"Over the past year I have received several offers, some of them really tempting, given the current performance of some of the teams that showed interest.
"But, more than a year ago, McLaren-Honda contacted me and asked me to take part, in a very active way, in the return of their partnership – a partnership that dominated the Formula 1 scene for so long.
"It is clear to me that, together, McLaren and Honda are in the process of beginning what is sure to be a long and successful partnership. And I intend to give 100 percent effort to help make it exactly that."