Dumbrell confirmed alongside Whincup for 2015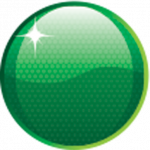 Red Bull Racing Australia has formally announced that Paul Dumbrell will continue as Jamie Whincup's Pirtek Enduro Cup co-driver next season.
As revealed by Speedcafe.com yesterday, Dumbrell has committed to a fourth consecutive endurance campaign alongside his long-time friend.
"I'm absolutely thrilled to be joining Red Bull Racing Australia and Triple Eight again," said Dumbrell.
"We had a great endurance season this year by winning the Pirtek Enduro Cup, which was a big goal for Jamie and me.
"We came up a little bit short at Bathurst, but overall we had a successful campaign and next year will hopefully be no different.
"We'll go into the races working hard and trying to maximise points to get Jamie a seventh championship."
Dumbrell says he's yet to decide what other racing program he'll undertake next year to remain sharp for the Enduro Cup.
The 32-year-old won this year's Dunlop Series with Eggleston Motorsport in dominant fashion.
Dumbrell has been linked to a Carrera Cup ride for next season; a class that races across all three of the Enduro Cup weekends.
"We'll definitely race something outside of the enduros next year, but whether or not that's in the Dunlop Series or the Australian GT Series, we're not sure yet," he said.
"We'll certainly get a few more laps because this year worked really well with getting some miles before the big endurance races, so hopefully we'll be able to announce that in the next month or so."
Red Bull team manager Mark Dutton praised Dumbrell's past performances with the team that have also netted two Sandown 500s and one Bathurst 1000 victory.
"It's clear that he and Jamie are one of, if not the strongest, pairing in the category, so it's great to be able to keep them together for another year.
"You know you've got a good co-driver when you don't need to keep their stints to the bare minimum – we have the confidence to leave him in the car for longer because, not only does he keep the car clean, he is also very quick, quicker than a lot of the regular drivers."