Muscat moves to Carrera Cup with Team BRM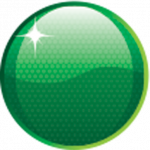 Australian GT champion Richard Muscat will move to the Carrera Cup next season, driving for South Australian squad Team BRM.
The 22-year-old Victorian makes the step with the backing of Wilson Security and Payce Consolidated.
Muscat won the GT title this year with Erebus Motorsport after a successful 2013 campaign in Porsche's second-tier GT3 Cup Challenge.
Having already competed in three Carrera Cup rounds, two in Australia last year and one in Great Britain in August, Muscat is expecting to be on the pace next season.
"The Carrera Cup is a very competitive category because all the cars are identical," he said of the one-make class.
"I have previously taken part in two races but I'm looking forward to racing against the likes of Craig Baird, Warren Luff and Nick Foster on a regular basis and hopefully challenging them for podiums and race wins."
BRM owner Mark Rundle, who has previously run rising stars Ben Barker, Nick Percat and Sam Power in the Carrera Cup, says he has high hopes for Muscat.
"Richard has shown over the past two seasons he is a future up and coming star," he said.
"The opening stint that Richard did at the Bathurst 12 Hour last year in the Porsche we were running was phenomenal.
"His further experience in GT's this season will cement him as a championship contender in Carrera Cup 2015. We are really keen to get to Clipsal,"
Muscat is this weekend racing at the Gulf 12 Hours in Abu Dhabi with Black Falcon, a team he also competed for at the Spa 24 Hours earlier this year.