McIntyre leads TFM Ferrari Bathurst 12H entry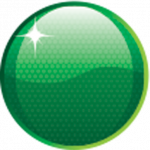 Trass Family Motorsport has confirmed an all Kiwi driver line up for February's Liqui Moly Bathurst 12 Hour.
Former V8 Supercars co-driver John McIntyre will spearhead the Auckland Ferrari 458 team's assault on the Mount Panorama endurance classic alongside the experienced GT ace Jono Lester and GT3 rookie Graeme Smyth.
McIntyre's inclusion will bring a wealth of Mount Panorama knowledge to the team having contested the Bathurst 1000 as a co-driver for both Ford Performance Racing and Stone Brothers Racing.
Lester's GT exploits will also be beneficial to the team following a successful spell in the Japan's Super Taikyu GT Series.
Meanwhile, Lester and Smyth are already familiar with the Trass Family Motorsport Ferrari 458 GT3, having contested the Highlands 101 and Australian GT Championship finale held at the Cromwell circuit last month.
The car finished sixth in one of the Australian GT races in the hands of Lester before suffering retirements in the second encounter and the feature Highlands 101.
Elsewhere, top British GT outfit United Autosports has withdrawn from the February 7-8 event.
The squad had featured on the initial entry list with a sole Audi R8 GT3 and have competed in the previous three editions of the race.
United Autosports' demise has left 30 cars to contest the top Class A GT3 category.
A field of 57 cars are currently slated to take part in the race with entries closing on December 11.
Liqui Moly Bathurst 12 Hour Entry List  
| | | | |
| --- | --- | --- | --- |
| CLASS | ENTRANT | NATIONALITY | AUTOMOBILE |
| A | Maranello Motorsport | Australia | Ferrari F458 Italia GT3 2013 |
| A | Erebus Motorsport | Australia | Mercedes SLS AMG GT3 2013 |
| A | Erebus Motorsport | Australia | Mercedes SLS AMG GT3 2013 |
| A | HTP Motorsport | Germany | Mercedes SLS AMG GT3 2013 |
| A | AF Corse | Italy | Ferrari F458 Italia GT3 2013 |
| A | AF Corse | Italy | Ferrari F458 Italia GT3 2013 |
| A | M Motorsport | Australia | Lamborghini Gallardo LP560-4 2012 |
| A | Dean Grant | Australia | Mercedes SLS AMG GT3 2013 |
| A | Marc Cini | Australia | Audi R8-LMS Ultra 2012 |
| A | Andrew Macpherson | Australia | Porsche 911 GT3R 2013 |
| A | NISMO Athlete Global Team | Japan | Nissan GT-R NISMO GT3 2014 |
| A | VIP Holdings | Australia | McLaren MP4-12C 2013 |
| A | Lago Racing | Australia | Lamborghini Gallardo |
| A | Rod Salmon | Australia | Audi R8-LMS Ultra 2014 |
| A | Steve McLaughlan | Australia | Audi R8-LMS Ultra 2014 |
| A | Trofeo Motorsport | Australia | Ferrari F458 Italia GT3 2012 |
| A | Flying B Racing | Australia | Bentley Continental GT3 2014 |
| A | Vicious Rumours Racing | Australia | Ferrari F458 Italia GT3 2012 |
| A | Clearwater Racing | Malaysia | Ferrari F458 Italia GT3 2013 |
| A | Eva Racing | Australia | Audi R8-LMS Ultra 2012 |
| A | Rotek Racing | USA | Mercedes SLS AMG GT3 2013 |
| A | Trass Family Motorsport | New Zealand | Ferrari F458 Italia GT3 2013 |
| A | Bentley M-Sport | United Kingdom | Bentley Continental GT3 2014 |
| A | Bentley M-Sport | United Kingdom | Bentley Continental GT3 2014 |
| A | Craft Bamboo | Hong Kong | Aston Martin Vantage GT3 2013 |
| A | Craft Bamboo | Hong Kong | Aston Martin Vantage GT3 2013 |
| A | Phoenix Racing | Germany | Audi R8-LMS Ultra 2014 |
| A | Phoenix Racing | Germany | Audi R8-LMS Ultra 2014 |
| A | Motionsport | United Kingdom | Aston Martin Vantage GT3 2013 |
| A | CJ Racing | USA | Porsche 911 GT3R 2013 |
| B | Peter Conroy | Australia | Porsche 997 GT3 Cup 2011 |
| B | Grove Motorsport | Australia | Porsche 997 GT3 Cup 2011 |
| B | Adam Wallis | Australia | Porsche 997 GT3 Cup 2011 |
| B | Richard Gartner | Australia | Porsche 997 GT3 Cup 2007 |
| B | Motorsport Services | New Zealand | Porsche 997 GT3 Cup 2010 |
| B | Motorsport Services | New Zealand | Porsche 997 GT3 Cup 2010 |
| B | GT3 Endurance | New Zealand | Porsche 997 GT3 Cup 2010 |
| B | GT3 Endurance | New Zealand | Porsche 997 GT3 Cup 2008 |
| B | Nick Creswell | Australia | Porsche 997 GT3 Cup 2009 |
| B | Koundouris | Australia | Porsche 911 GT3 Cup S |
| B | Paul Tresidder | Australia | Porsche 911 GT3 Cup S |
| C | Aston Martin Saint Gallen | Switzerland | Aston Martin Vantage GT4 |
| C | Tony Alford | Australia | Lotus Exige Cup R |
| C | Tony Martin | Australia | Ginetta G50 GT4 2010 |
| C | Cor Eusor | Netherlands | Lotus Evora GT4 |
| D | Anthony Gilbertson | Australia | BMW E46 M3 GTR |
| D | Beric Lynton | Australia | BMW M Coupe (1 Series) |
| D | Kintyre Motorsport | Australia | Audi TTRS 2011 |
| D | Richard Bendell | Australia | Daytona Sportscar |
| D | Sherrin Racing | Australia | BMW 135i |
| D | Peter O'Donnell | Australia | BMW 335i |
| D | Gary Morgan | Australia | Subaru BRZ |
| I | MARC Cars Australia | Australia | MARC Focus V8 |
| I | MARC Cars Australia | Australia | MARC Focus V8 |
| I | MARC Cars Australia | Australia | MARC Focus V8 |
| I | Bruce Henley | Australia | Mazda RX-8 GT |
| I | Bruce Henley | Australia | Mazda RX-8 GT |