Erebus confirms Australian GT driver pairing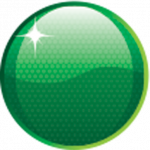 Gentleman drivers Max Twigg and Geoff Emery will share one of Erebus Motorsport's entries in the 2015 Australian GT Championship.
Twigg, who sampled the #36 SLS at a Phillip Island test session on Tuesday, is already slated to drive Dean Grant's Mercedes in February's Bathurst 12 Hour.
The bulk of the Melbourne-based businessman's racing experience has come in the Carrera Cup, winning the one-make championship's Elite Class for three years running from 2011.
He made a one-off return to the class for this year's Phillip Island co-driver event, winning the meeting alongside Craig Baird.
Dunlop Series veteran Emery is meanwhile a close friend of Twigg and will act as the second driver of the Erebus Mercedes throughout the season.
Erebus has expressed hope that it will field both of its SLSs in Australian GT next year after a solo campaign in 2014.
Driver Richard Muscat, who took out the championship, is not expected to return for a second season.