Ricciardo hungry to build on breakthrough 2014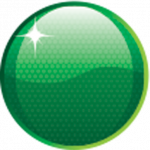 Having burst onto the Formula 1 scene this year by taking three victories, Daniel Ricciardo says he won't settle for anything less next season.
The Western Australian provided arguably the biggest surprise of the season as he proved to be the only driver to beat the all conquering Mercedes duo of Lewis Hamilton and Nico Rosberg.
Ricciardo established himself among the top tier of drivers recording wins in Canada, Hungary and Belgium, while also securing a further five podium finishes on the way to claiming third in the championship.
After a season where he dominated his illustrious four-time world champion team-mate Sebastian Vettel, the 25-year-old feels he now belongs at the sharp end of the grid.
Set to lead the Red Bull team next season alongside Danill Kvyat, Ricciardo is desperate to continue his upward trajectory in the sport.
"I won't settle for anything else now," said Ricciardo.
"I'm sure Mercedes are going to be very quick again next year but the gap's there for us to close, so hopefully we can do that and I'm looking forward to the future now.
"I think this year was a big step forward in my career, a big step in the direction I wanted it to go in.
"Deep down I always believed that I could do it and that if I had the equipment and the opportunity I could do it but looking back on it, looking at Mercedes domination and for me to be the only driver that broke that, yeah that surprised me a little bit.
"Obviously the Mercedes were dominant, but I was able to score the only other three wins of the season, so that was a big year for me.
"Once you make one step you want to keep making more."
Ricciardo is due to make an appearance in Melbourne on Thursday where he will assist in the official launch of the 2015 Australian Grand Prix slated for March 12-15.