Donny Schatz set for Brisbane tour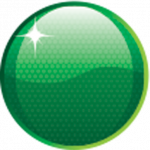 Six-time World of Outlaws Sprintcars Series Champion, Donny Schatz is preparing to head back to Australia this month for a short six event tour based out of Brisbane's Archerfield Speedway.
He will link up with Scott Jennings Racing in a J&J chassis supported by Crimsafe and NT Shipping.
This will continue a streak of visiting every Australian summer for Schatz since 1997.
"I enjoy being able to come to Australia and race every year," said Schatz.
"I've been fortunate to meet a lot of people over the years and make some great friends.
"The time I get to spend over there is about having fun and enjoying myself, but we go to win, too.
"The competition gets tougher every year, and we relish the opportunity to be able to get six nights of racing in."
After a small break following the end of the gruelling World of Outlaws tour, Schatz is refreshed and ready for the tour which begins on Boxing Day Night and goes through to January 10.
"I've had enough time off and I'm really excited to be making my way to Australia," said Schatz.
"We're coming off an incredible year that started in Brisbane and I can't wait to get back. John and Kathy Kelly have a great facility and always work to put on an exciting show for the fans. I love racing there."
It will give Schatz the opportunity to reconnect with Crimsafe's Steve Brabeck.
The Brisbane-based company supported Donny last summer and used the TSR World of Outlaws platform to launch its brand in the US – which delivered a staggering 26 main event victories in season 2014 – Schatz's best ever haul.
"We're looking forward to being able to carry the Crimsafe brand on our car during the entire tour this year as well," Schatz added.
"We were thrilled to have them part of our World of Outlaws championship season with Tony Stewart Racing. I'm ready to get back in the car that's for sure."
Schatz will aim to annex his seventh Australian Open over the weekend of January 9 and 10, which doubles as a round of Enzed World Series Sprintcars.
Donny Schatz Tour (all events at Archerfield Speedway, Brisbane):
December 26 – International Sprintcars
December 27 – International Sprintcars
January 1 – International Sprintcars
January 4  – ENZED World Series Sprintcars
January 9 – ENZED World Series Sprintcars (Australian Open Night 1)
January 10 – ENZED World Series Sprintcars (Australia Open Finale)