Vernon joins CAMS F4 with AGI Sport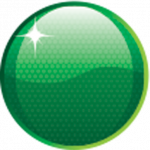 Teenager Jimmy Vernon has become the second driver to commit to the CAMS Formula 4 Championship having agreed a deal with AGI Sport.
The 17-year-old will join Adam Gotch's Sydney based-team having competed in the Australian Formula Ford series this year.
Vernon follows Australian Formula Ford Series winner Thomas Randle in announcing plans to join the new championship, set to begin at Townsville on July 10 next year.
The New South Wales driver has been forced to sit on the sidelines for the majority season after suffering a fractured vertebrae in a high speed Formula Ford crash at Winton in June.
He only returned to the cockpit in October.
Having now completed a move to step up to the new single seater category, Vernon is looking forward to the challenge of Formula 4.
"To compete in the first Australian Formula 4 championship will be the biggest step that I have taken in my career." said Vernon.
"I am confident that with the support from AGI Sport that we will be competitive.
"I just can't thank Toolforce Automotive Tool Sales enough for giving me such an amazing opportunity to help fulfill my dream of becoming a professional racing car driver."
AGI Sport team principal Gotch believes Vernon is the perfect fit for both the championship and his team.
"To have a young driver of Jimmy's calibre come on board is just great," said Gotch.
"He's a good fit for this brand new series and the driver development pathway that it offers.
"Jimmy has experienced both the highs and lows of racing, he's got a level head on his shoulders and we are looking forward to working with him to get the best out of this new Formula 4 car and series."
Virtue of his age, Vernon will also qualify to challenge for the $250,000 financial boost offered by CAMS to the inaugural Formula 4 champion.