Ingall's full-time career ends with a 'fizzle'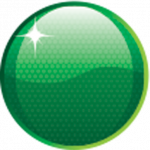 The uncompromising full-time career of Russell Ingall has officially come to a halt.
After an ultimately premature send-off in 2013, Ingall's full-time career in V8 Supercars is now over, although he will become a highly sought after co-driver in the Pirtek Enduro Cup.
A four-times runner-up in the class, Ingall chipped his way to a maiden championship win in 2005 for Stone Brothers Racing, narrowly defeating team-mate Marcos Ambrose.
His exit comes after a single year deal was cut by Holden Motorsport to place him at Lucas Dumbrell Motorsport for 2014.
The 50-year-old was classified 20th in his final full-time race, which was abandoned due to weather after 44 of its 74 laps.
"Well, that's it. Finished with a fizzle and not a bang. Had a blast over the years and huge thanks to all the race fans and sponsors. RI OUT," Ingall tweeted post-race.
Ingall won two Bathurst 1000s early in his career with Perkins Engineering, but thought he would never win the championship after so many near misses.
He bows out at the same time as former boss Ross Stone is stepping away from his near 30 year stint as a team manager and central figure in many key moments and victories in the category.
"You talk about Ross Stone; winning that championship after four times runner-up," Ingall reflected on Sunday.
"I never thought I'd get it and Ross Stone, isn't it ironic, he is walking away from his team in the same year as well.
"He gave me that championship in '05 and that was very special.
"It's hard to give those keys back because you still think you've got that win left in you but for sure I'd love to clock up another Bathurst."