Hill: McLaren should choose Button for 2015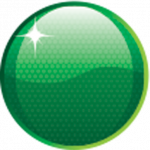 Former Formula 1 world champion Damon Hill is backing Jenson Button to retain his race seat amid uncertainty over McLaren's 2015 driver line up.
The Woking-based team are yet to make a final decision regarding its line up for next season having failed to reach an agreement following a board meeting discussion last week.
Current drivers Button and Kevin Magnussen are locked in a head-to-head battle for the drive with the team evaluating which of its stars will drive alongside new recruit Fernando Alonso.
Button's experience is thought to be invaluable for the team as they welcome in new engine supplier Honda next season.
However, Magnussen has impressed in his debut year and would represent a solid option for McLaren's long term future.
While the board meeting failed to reach a conclusion, 1996 world champion Hill believes a Button/Alonso partnership would be the best fit for the team.
The Sky Sports F1 pundit believes the delay in McLaren's announcement centres around other deals which are yet to be finalised, but is confident the team are doing their best to try and keep Button.
"I'm sure McLaren are trying their best (to keep him) otherwise one would assume they would have told Jenson, 'we can't hold on to you, do whatever you need to do'," Hill told Sky Sports News.
"Likewise if Jenson didn't think he had a chance he would have told the team that he is off.
"I suspect there are deals at McLaren that need to be finalised before any decision is announced.
"You always want to have in your team the best drivers you can possibly have.
"If I was running the team I personally would go for a combination of Button and Alonso. Its a very strong driver combination."
If Button fails to receive the nod, the 2009 world champion is expected to call time on his 15-year F1 career to pursue other challenges. The Brit has been linked to a move to the FIA World Endurance Championship.
Meanwhile, McLaren's racing director Eric Boullier says there is no specific reason for the driver announcement delay other than the team are trying to ensure it makes the right decision.
"Our responsibility is to make McLaren win again and I would be happy because both drivers are terrific drivers," Boullier said.
"Jenson is obviously a world champion and we would love to carry on with both of them, but we have to decide what is the best position for the team."