Ram raiders snatch trophies in Red Bull robbery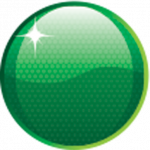 Thieves used a Mercedes four-wheel-drive to smash through the front entrance of the Red Bull Formula One team at Milton Keynes in a daring smash and grab raid.
They managed to get away with more than 60 trophies that were on display at the factory.
Up to six people were involved in the trophy heist from the team which won the constructors' and drivers' championships from 2010 to 2013.
Red Bull formed after the end of the Jaguar team and has compiled 50 GP wins with Australian Daniel Ricciardo winning three races this year – Canada, Hungary and Belgium.
Team boss Christian Horner said the despicable act will force a rethink on open access to the factory building in future.
"The actions of these men mean it's likely that we will have to make our site less accessible in the future, which will be unfair on the hundreds of fans that travel to visit our factory each year to see our trophies and our Formula One car," Horner said.
Thames Valley police were leading the investigation to catch the brazen thieves.