Armor All adds pole incentive for McLaughlin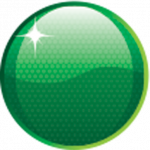 If Volvo gun Scott McLaughlin needed any further encouragement to claim pole position for today's final race of the 2014 V8 Supercar Championship, he has been delivered it by Armor All boss Paul Blair.
McLaughlin currently sits on nine poles for the year, one behind champion-elect Jamie Whincup.
Armor All provides $1000 for each pole position of the year and there is a bonus $10,000 for the driver who clinches the most for the season.
If McLaughlin does claim pole today, he will finish on the same number of poles, but the bonus cash would go to Whincup on a countback due to his superior number of second-place qualifying spots for season.
Blair has enjoyed the toe-to-toe battle for pole between the six-time champion and the talented young Kiwi and thought it would "only be fair" for McLaughlin to also be awarded a major bonus.
"The Armor All Pole Award has provided a variety of different winners this year and it has been fascinating to watch it unfold," said Blair.
"Both Jamie and Scott have done a terrific job and we just didn't think it would be fair for Scott to go unrewarded if he does manage to clinch the pole today.
"We have put up the cash and I guess it will be up to V8 Supercars to find another trophy if Scott gets the job done."
McLaughlin joked with Whincup in yesterday's media conference that he would have to "do the right thing" and split the $10,000 with him if he managed to win today's top 10 shootout.
He was delighted when Blair gave him the news this morning.
"That is an amazingly generous gesture from Paul (Blair) and Armor All," said McLaughlin.
"You go out in every qualifying session to be the fastest, but this has certainly given me a little extra incentive to get the job done today.
"Armor All have been terrific supporters of the sport for a long time and anyone who clinches a pole certainly enjoys getting one of those big cheques – they look pretty good on the wall at the workshop, but we found out they don't work so good at the bank."
McLaughlin, just in his second season in V8 Supercars, clinched his first pole at Winton earlier this year.
He caused plenty of interest on social media when he posted images of himself trying to cash the large cardboard cheque at his local NAB branch back in Melbourne.
Whincup and possibly McLaughlin will be awarded the major Armor All Pole Position season trophy and bonus cash at the V8 Supercars gala dinner in Sydney on Monday night.