Speedcafe.com scoops three V8 Media Awards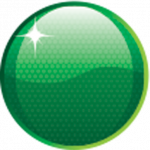 Australia's leading motorsport news website Speedcafe.com has claimed three wins in the annual national V8 Media Association awards.
Speedcafe.com editor Stefan Bartholomaeus took the coveted Journalist of the Year prize along with Best News Story for his piece on unearthing the clash between the V8 Supercars Test Day and the Bathurst 12 Hour.
Bartholomaeus also claimed the Best Feature Story covering the inside story into the Team Penske major shareholding in Dick Johnson Racing.
"We strive to deliver the most up-to-date news 24/7 and Stefan's awards are recognition of the hard toil put in by him and the Speedcafe.com team," Speedcafe.com editor-in-chief Gordon Lomas said.
"Stefan is unrelenting in his passion for the sport and his ability to tackle the hard issues in V8 Supercars.
"It is fitting that a young guy like Stefan wins on a night like tonight where more legends of the game, Peter McKay and Neil Crompton, were fittingly added to the Hall of Fame.
"The acknowledgment of senior peers like Mark Fogarty towards Stefan's award was validation for his unstinting work."
The V8 Media Awards inducted respected Sydney-based journalist Peter McKay into the Hall of Fame, recognising his tremendous commitment to motor racing both as a writer and competitor and the long serving TV commentator and former driver Neil Crompton.
"It has been an amazing week for Speedcafe "on and off the track," said Speedcafe.com General Manager, Leisa Emberson.
"Speedcafe is proud that we were able to give a young guy like Stefan a start four years ago and we are thrilled to see his career develop like it has.
"The fact these awards are voted by key players in the motor racing media industry provide so much weight to their value.
"This tops off a great a week where we named two new Platinum Partnerships and there are few more surprises to come over the next couple of weeks."
Other winners include Tony Schibeci for the best podcast, Richard Craill for best commentator, best on track photo Mark Walker, best off track photo Peter Norton, best PR representative Mark Walker, best photographer Dirk Klynsmith, best feature video Shannons Legends of Motorsport and best PR activation to Nissan returns to Bathurst (retro livery).