Volkswagen Audi Group eyeing potential F1 entry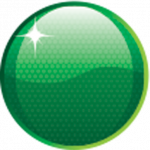 The Volkswagen Audi Group is investigating a possible entry into Formula 1.
According to a BBC report, the world's second biggest car maker is conducting a feasibility study into joining the F1 grid, which is believed to be headed by former Ferrari F1 boss and now Audi employee Stefano Domenicali.
It is thought the overwhelming success and exposure rivals Mercedes received in F1 this season has rekindled its interest.
Volkswagen were part of the working group which gave the green light for F1 to introduce V6 turbo engines for this season.
The group which also contains brands such as Porsche, Lamborghini, Bugatti, Bentley, Skoda and Seat has focussed its recent motorsport efforts in three major series.
The FIA World Endurance Championship has seen factory backed entries from Audi and Porsche, who joined this year, while Audi has been a long term player in DTM.
Volkswagen has become a dominant force in the World Rally Championship since joining in 2013 before going on to win back-to-back world titles. The manufacturer has also supplied Formula 3 engines since 2007.
While VAG is believed to have made small steps in the direction of F1, the report goes on to say that a potential entry into motor racing's top tier will only happen if there is a change of management at VAG or in F1.
Head of VW Group's supervisory board Ferdinand Piech and F1 boss Bernie Ecclestone have a strained relationship.
Volkswagen has been linked to F1 in recent years but each time it has turned its back on becoming involved in the category.
Meanwhile, Audi has also had to answer questions surrounding possible F1 involvement in the future in recent weeks which it has denied.
"There is no decision that we are going in that direction," Audi motorsport boss Wolfgang Ullrich told Autosport.
"Audi has a motorsport programme that at the moment is based on the World Endurance Championship and the DTM, and we are working on the cars for next season. There is no other programme."
The Volkswagen Audi Group are yet to confirm or deny that it is investigating an opportunity to join F1.