Supercheap Auto joins Speedcafe.com as Platinum Partner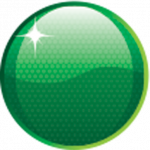 Leading automotive retailer Supercheap Auto has joined Speedcafe.com as a Platinum Partner.
Sponsors of the annual Supercheap Auto Bathurst 1000 and the Walkinshaw-prepared Supercheap Auto Racing Commodore, driven by Tim Slade, SCA now has more than 290 stores across Australia and New Zealand.
Supercheap Auto is part of the publicly-listed Super Retail Group which also includes AMart Sports, Avanti Fitness, BCF Boating Camping Fishing, Goldcross Cycles, FCO Fishing Camping Outdoors, Rebel, Workout World and Super Retail Commercial.
Marketing Manager, David Bauer, said that the new relationship between Speedcafe.com and Supercheap Auto was a natural fit as part of his company's total motorsport and marketing plans.
"The Speedcafe.com team have done a terrific job building their product and brand during the last five years and the site is a natural place for us to leverage our online assets and reinforce our motorsport and fan commitment," said Bauer.
"The site's numbers have experienced impressive growth and we look forward to working with the Speedcafe team on developing opportunities for the fans and the motorsport community at all levels.
"We like the accuracy and diversity of the Speedcafe.com news service and the management's flexibility to work with us on promotional and marketing opportunities on a commercial level, which will all have a fan focus."
Supercheap Auto joins PIRTEK, Crimsafe, ARMOR ALL, Castrol EDGE, Coates Hire, TATA Motors, Dunlop, Porsche, Beko, Honda Motorcycles, Apex Replicas and Jobstop.com as quality Platinum Partners.
Speedcafe.com General Manager, Leisa Emberson, welcomed Supercheap Auto to the site's growing list of quality Platinum Partners.
"Supercheap Auto is one of the most successful business stories in recent times in Australia and have been major contributors to Australian motorsport," said Emberson.
"We are delighted David (Bauer) and the Supercheap Auto team have recognised our unique position in the news market place and our enthusiasm to work with our partners in helping them realise their marketing objectives.
"Speedcafe.com is all about servicing the motorsport fans of Australia, New Zealand and the rest of the world and we can only keep our quality service totally free with the support of companies like Supercheap Auto and our other valuable Platinum Partners.
"We have worked with Supercheap on some smaller projects in the past, but it is great to officially have them as part of the Speedcafe.com Platinum Partner group and we are looking forward to an exciting 2015."
Speedcafe.com's coverage continues with the final round of the V8 Supercars Championship at Sydney's Olympic Park circuit this weekend.
Over the festive season, Speedcafe.com will be supplying an on-going range of content including the annual ARMOR ALL Summer Grill.