McLaren remain undecided on 2015 line up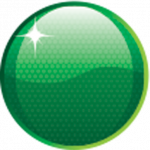 The futures of Jenson Button and Kevin Magnussen at McLaren remain in doubt after the team were unable to reach a decision on its 2015 driver line up following a board meeting discussion.
Senior figures from the Woking based team met to discuss which of their current drivers will partner new recruit Fernando Alonso, who is expected to be confirmed at the squad shortly.
Despite much discussion, it appears the team were unable to reach an agreement thus extending Button and Magnussen's agonising wait for a decision.
"Today's board meeting has now concluded and no decision has been taken with regard to our 2015 driver line-up," said a team spokesman.
Both drivers appeared at a sponsor event for McLaren at the Jonnie Walker distillery in Edinburgh while the meeting was taking place.
Button is likely to call time on his 15 year F1 career if he fails to receive the nod with the 2009 world champion telling media he is desperate to know his fate.
"I think for all of our sakes it's better sooner rather than later," said Button.
"If I'm in Formula One next year it's an exciting challenge with the new engine and new era with the team.
"If I'm not, I've got other exciting challenges that I want to focus on so I wouldn't worry about me. But as I say, it would be nice to know sooner rather than later."
It is understood Button is favoured as a team-mate by Alonso with the Brit's experience vital in developing the new Honda engine set to power McLaren next season.
While Button outscored his rookie teammate 126-55, Magnussen is well liked within the team following an impressive debut season and is seen as a long term option.