Korea joins F1 calendar, double points shelved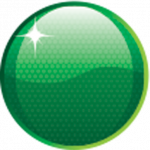 The FIA has confirmed that the Korean Grand Prix will return to the Formula 1 calendar to complete a record 21 race schedule for next season.
The addition to the calendar was ratified at the FIA's World Motor Sport Council meeting at Doha this week with the race due to host the fifth round of the championship on May 3.
Being held just a week before the Spanish Grand Prix the scheduling will provide teams little time to transport equipment to Europe.
Having made its debut on the F1 calendar in 2010, the race was absent from this year's schedule.
While the FIA has given the Korean Grand Prix the green light for 2015 it is not yet clear if the race will be held at the Yeongam Korea International circuit.
The meeting also saw the controversial double points rule for the final round of the season dropped.
The initiative designed to keep the title battle alive until the final race received widespread criticism from drivers, teams and fans.
Likewise the standing restart rule following Safety Car periods has also been officially rescinded.
The FIA has rubber-stamped the inclusion of the Virtual Safety Car system for next season following a series of successful tests.
Virtual Safety Car will impose a speed limit on drivers for incidents which do not require the Safety Car. It is most likely to be used when double waved yellow flags are on display.
The move to introduce the initiative has come following Jules Bianchi's horrific crash at the Japanese Grand Prix.
Super licence rules have been tweaked with drivers under the age of 18 unable to apply for one from 2016 onwards.
A meeting of F1's Strategy Group to discuss reducing the sports' costs and ways to improve the spectacle has been scheduled for December 18.
2015 Formula 1 calendar
March 15 Australian GP
March 29 Malaysian GP
April 12 Chinese GP
April 19 Bahrain GP
May 3 Korean GP (TBC)
May 10 Spanish GP
May 24 Monaco GP
June 7 Canadian GP
June 21 Austrian GP
July 5 British GP
July 19 German GP
July 26 Hungarian GP
August 23 Belgian GP
September 6 Italian GP
September 20 Singapore GP
September 27 Japanese GP
October 11 Russian GP
October 25 USA GP
November 1 Mexican GP
November 15 Brazilian GP
November 29 Abu Dhabi GP