FIA hands down Bianchi investigation findings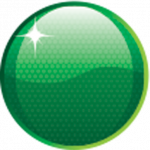 The introduction of speed limits during caution periods for all international circuit racing has been recommended to the FIA following an investigation into Jules Bianchi's life threatening crash.
Motor racing's governing body formed a 10 man panel, including double F1 world champion Emerson Fittipaldi, to look into the crash which has left the 25-year-old with severe head injuries.
The findings from the 396 page report were released at World Motor Sport Council this week.
The report found that Bianchi "did not slow sufficiently to avoid losing control" before the Frenchman collided with a crane recovering Adrian Sutil's stricken Sauber.
The investigation has also found the brake-by-wire system on the Marussia was incompatible with F1's failsafe system, designed to cut the power to the engine, which may have contributed to the speed of the impact.
As a result of the investigation, the panel has suggested the FIA should draw up regulations for all international categories to impose speed limits for any section of track where double waved yellow flags are displayed.
The FIA has already taken steps to address this issue with Formula 1 adopting the Virtual Safety Car system next season. The initiative will impose speed limits to drivers when the Safety Car is not required.
"If drivers adhere to the requirements of double yellow flags, then neither competitors nor officials should be put in immediate or physical danger," said the report.
Meanwhile, the report confirmed that the procedures taken in the wake of the accident were correct.
"The actions taken following Sutil's accident were consistent with the regulations, and their interpretation following 384 incidents in the preceding eight years," the report added.
"Without the benefit of hindsight, there is no apparent reason why the Safety Car should have been deployed either before or after Sutil's accident.
"All rescue and medical procedures were followed, and their expediency are considered to have contributed significantly to the saving of Bianchi's life."
The investigation has also ruled out the implementation of enclosed cockpits for single seater cars along with addition of skirts to recovery vehicles.
"It is not feasible to mitigate the injuries Bianchi suffered by either enclosing the driver's cockpit, or fitting skirts to the crane," read the report.
"Neither approach is practical due to the very large forces involved in the accident between a 700kg car striking a 6500kg crane at a speed of 126kph.
"There is simply insufficient impact structure on a F1 car to absorb the energy of such an impact without either destroying the driver's survival cell, or generating non-survivable decelerations."