F1 demo replaces 458 Challenge at Clipsal 500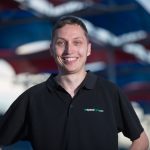 A Ferrari Formula 1 demonstration has been added to next year's Clipsal 500 bill as a replacement for the Ferrari Asia Pacific Challenge.
The marquee event held at the Adelaide Parklands circuit from February 26 – March 1 will once again echo to the sound of F1 machinery, with the Maranello squad set to perform a series of high speed runs, burnouts and pit stop demonstrations.
The arrival of the F1 demo comes following news that the Ferrari Asia Pacific Pacific Challenge series, which caters for 458 GT cars, is unable to take up its slot on the support bill due to calendar and sponsorship clashes.
Details regarding the specification of the F1 car due to make an appearance at the event are yet to be confirmed.
In addition to the F1 show, more than 50 Ferrari road cars will also be on display, including the $3 Million LaFerrari hybrid supercar, 288GTO, F40, F50 and Enzo models.
"We are very excited to paint Adelaide in a sea of red with an array of Ferrari displays and exciting events throughout the weekend, including the chance to see a display of the world's rarest Supercars," said Ferrari Australasia CEO Herbert Appleroth.
"We are also proud to unveil details of the official Ferrari F1 Show which had remained confidential until now.
"The streets of Adelaide will once again hear the roar of a Ferrari F1 when our Scuderia entertain motorsport fans over the weekend with the must-see official Ferrari F1 Show."