Dunlop tyre preview: Sydney NRMA 500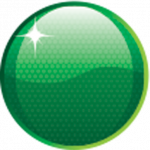 This is the last Event on the calendar for the gruelling 2014 V8 Supercars season.
The Sydney Olympic Park track is tight and violent and typifies all the hazards and challenges of a street circuit.
It's quite fun to drive on but really impossible to go quickly enough without absolutely attacking the kerbs.
Imagine the stress that is applied to the Dunlop Sport Maxx control tyre as it hits the steep kerbs with an impact that no road tyre ever gets.
The technology and strength of the Dunlop construction keeps the front suspension from being ripped off and sitting on the road.
What Dunlop learns in their racing technology ends up in the Sport Maxx range of Road tyres.
Racing improves the breed, trust me on this one.
My tip for the main race Sunday is Craig Lowndes.
It's his sort of racetrack, being the only two time winner.
Thanks for your support through the season.
See you there,
JB.