Vale Col Beasley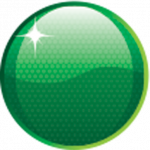 The Mildura speedway and drag racing community is reeling after the death of one of the quiet achievers of the sport, Col Beasley.
Beasley succumbed to a short battle with cancer in his home town in country Victoria at the age of 59.
A quietly spoken figure who held considerable clout within the tight knit Mildura motorsport scene, Beasley was heavily involved as a competitor and sponsor at the top levels of speedway and drag racing throughout Australia.
He was the original crew chief and long time supporter of his cousin, four time Australian Top Fuel Champion, Darren Morgan.
Known for wearing his trademark wide-brimmed hat, Beasley was regularly seen on the start line staging Morgan throughout his team's back-to-back Championship years.
Morgan and wife Natalie have acknowledged the tremendous support Beasley offered over the years.
"Through Col's guidance and enduring support, we were able to become the best Top Fuel team in the country," Darren Morgan said.
"He was one that always stood by us no matter what, he was a wonderful mentor and friend and through racing and life in general, we were able to share many irreplaceable memories."
Among the speedway community, Beasley was a long time racer behind the wheel and was a driving force behind the introduction of 360 cubic inch Sprintcars into Australia.
His commitment and passion saw the category expand around the country from Victoria and South Australia.
He was rewarded for his services to the sport by becoming a Life Member of the Mildura Speedway Drivers Club.
Many Mildura-based racers were the beneficiaries of either Beasley's sage advice or financial backing throughout the years.
He owned and operated a major farming operation in the Mallee – Thurla Farms.
Never one for the spotlight, Beasley went about his business quietly and without fanfare.
Beasley's death leaves a gaping hole in the Speedway and drag racing community.
He is survived by wife Karyn, children Travis, Brad and Rebecca and eight grandchildren.
Speedcafe.com extends its sympathy to his family and many friends.