Miller upbeat after successful surgery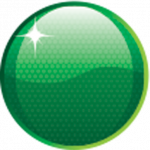 Jack Miller is looking forward to being 100 percent fit for his maiden season in MotoGP's premier class following a successful operation on a shoulder injury.
The 19-year-old has undergone surgery to remove screws and a metal plate from an existing right shoulder injury at Barcelona's Quiron Dexeus University Hospital.
Miller, who will ride for LCR Honda next year, first picked up the injury in 2012 but since the initial incident the young Australian's shoulder has sustained further damage on two occasions.
The Moto3 runner-up is expected to take a brief break from his off season training regime but is looking forward to returning to full fitness for his big leap to motorcycle racing's top tier.
"It's good to be back to 100 percent now," said Miller.
"I'm definitely feeling a bit lighter on the right side.
"I'll take a couple of days off to let the scar heal and then we'll be back on the ground for 2015.
"Last year I had a big operation to put it back together; basically they put two screws on either side of the bone to make it fuse.
"This year, because the screws weren't really fixed into the bone anymore it never really stayed tight, so towards the end of this season it started to get a bit loose and I had this awesome looking lump at the top of my shoulder."