Apex Replicas joins Speedcafe.com as Platinum Partner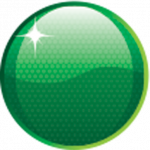 Australian model car manufacturer and distributor, Apex Replicas has joined Speedcafe.com as a Platinum Partner.
An industry leader, Apex Replicas joins one of the world's leading motor racing news websites which will see a return of the nostalgic Where Are They Now features section.
Apex Replicas will help relaunch Where Are They Now in January with the popular feature aligned to special offers and new products from the model car company.
"We started a small marketing/advertising campaign to test Speedcafe.com as a platform for our brand and it delivered a sensational result," said Richard Poole, Owner of Apex Replicas.
"We have worked extremely hard to build our brand and reputation for quality products, which is no different to what Speedcafe.com has managed to do in just five years.
"We are about listening to the fans and providing the products they want.
"That is also one of the key qualities of Speedcafe.com which has really revolutionised the motorsport news business in Australia and beyond.
"The direct fan feedback about our Speedcafe.com involvement has been quite incredible.
Apex Replicas is the exclusive Australian distributor for well respected international brands such as Minichamps, Spark, TSM and Ixo which cover all facets of motoring and motorsport including Formula 1, MotoGP, Le Mans and GT, road cars from the classic era right up to contemporary exotic machines.
It also manufactures its own range of 1:43 and 1:18 scale models which include the current range of Gen-F HSV's and the new Ford GT-F plus Ford, Holden, Nissan and Volvo V8 Supercars.
"We're excited to welcome aboard Apex Replicas," Leisa Emberson, General Manager of Speedcafe.com
"Richard is a hard working young guy who has an amazing depth of knowledge about his industry and products and we are looking forward to working with him as he takes his business to the next level.
"Scale model replicas of racecars are a great way for race teams, sponsors and manufacturers to connect with their fans. It is also a way to re-live some of those childhood memories."
Speedcafe.com has grown exponentially throughout 2014 and is on target to break 25 million individual page views for the 12 month calendar year.
It has shown an increase of unique visitors of around 20 percent year-on-year.
Inaugurated in 2009, Speedcafe.com has become the trusted source of motor racing news in Australia, New Zealand and around the world.
Apex Replicas joins a long list of loyal Platinum Partners that includes some of the world's best known brands such as Castrol EDGE, Dunlop, PIRTEK, ARMOR ALL, Coates Hire, BEKO Appliances, Crimsafe, Honda Motorcycles, Porsche and TATA Motors.