Webber recovers in Sao Paulo hospital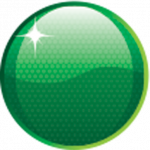 Mark Webber will remain in Brazil until later this week following a horror crash during the FIA World Endurance Championship finale at Sao Paulo.
Webber's #20 Porsche 919 collided at high speed with the #90 Ferrari driven by Italian Matteo Cressoni in the closing stages of the six hour endurance race at the Interlagos Circuit.
Both drivers were conscious and transported with medical assistance to the circuit's medical centre before being transferred to Sao Paulo's Bandeirantes hospital for additional checks.
Webber, who is suffering from bruising and a headache, says he does not remember how the accident occurred.
Porsche will investigate the incident to ascertain the cause of the crash.
"I'm quite sore this morning and am pretty bruised and have got a stinking headache," said Webber.
"I've got no recollection of the accident or how it happened – the team is looking into the details to find out more.
"Thanks to the medical team at the track and here at the hospital who did a great job and are looking after me very well.
"On a positive note it's great that the boys in the other car managed to bring home the victory which is a fantastic way to finish off the season.
"I'm already looking forward to getting out there again next year."
Webber is expected to return to his UK home later this week.